5 Content Marketing Examples to Inspire Your Next Campaign
In today's fast-moving and engagement-driven times, creating engaging content that resonates with your target audience of prospects is almost a must.
Not only does consistently delivering valuable and engaging content help your business connect with its prospects at a deeper level, but when done consistently over time, it also helps you build a loyal and almost rabid customer base, who are then ever eager to buy everything you would like to sell.
However, designing high-performance content marketing campaigns that actually work is easier said than done. 
You not only need to understand your target audience and their needs to the 'T', but you also need to produce quality content consistently, measure your content marketing efforts and ROI, and keep up with the trends. And don't forget that you must be doing this with limited resources alongside a constantly changing landscape. 
We've compiled a list of five creative content marketing examples that we happened to lay eyes on. Each one of them is different in its own way, and when combined, they are all something you can learn from and apply to your own marketing strategies.
Let's jump into defining and understanding a few foundational elements relating to content marketing before stepping into some wildly successful content marketing examples.
What is Content Marketing?
Content marketing involves promoting a business through sharing information to educate or to entertain in the form of blog posts, case studies, social media posts, infographics, videos, and podcasts.
The best part is that a successful content marketing strategy could generate three times as many leads as traditional outbound marketing while costing up to 62% less.
By providing useful information, the company can build trust, establish itself as an authority, improve customer satisfaction, retain existing users, and attract new customers looking for similar solutions.
What Are The Benefits of Content Marketing?
Content marketing, when done right, helps with:
Establishing your business's topical authority;

Driving quality traffic to a web asset such as a landing page;

Generating leads and converting them into customers;

Increasing quality engagement with prospects;

Enhancing awareness about a particular product or service;

Boosting customer loyalty and encouraging repeat business;

Building brand awareness & trust over time;

Improving search engine rankings & visibility.
5 Creative Content Marketing Examples You Must Learn From
Your content marketing strategy can be helped by the best content marketing tools, but it should always be inspired by great examples of content marketing done right.
Looking for inspiration for your next content marketing campaign? 
Each content marketing example listed below showcases the power of informative, entertaining, and engaging content.
Needless to say that a little creativity can go a long way in capturing your audience's attention and driving results.
1. Airbnb's Neighborhood Guides
The first example is from over a decade ago, but nonetheless a powerful example of content marketing done purposefully.
In 2012, Airbnb introduced "Neighborhoods", a series of hyper-focused online travel guides that offer recommendations on what to do, see and eat for travelers.
Each guide is curated by a local Airbnb host and includes detailed information about local culture, food, and landmarks to ensure that the information is always authentic and updated. The guides were easily available on the Airbnb website and could be downloaded in just a few clicks.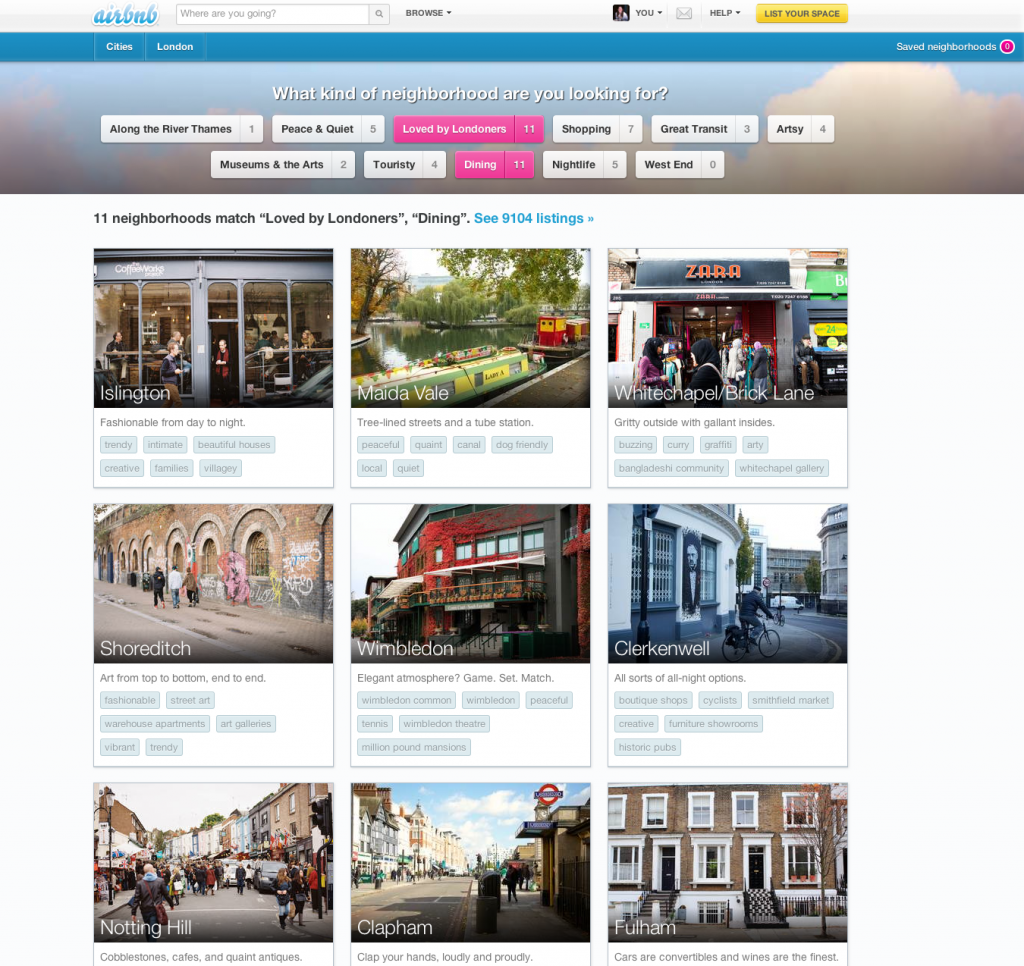 Image Source: https://techcrunch.com/2012/11/13/airbnb-launches-neighborhoods-providing-the-definitive-travel-guide-for-its-guests/
What was awesome about this campaign?
The neighborhood guides campaign helped:
Position Airbnb as a trusted source of travel info and recommendations, beyond just a platform for booking accommodations; 

Improve traveler experience by providing them with detailed info based on their interests that helped them feel more confident, comfortable, safer, informed, and in control of their own travel plans;

Increase brand awareness, and online visibility for Airbnb as these guides were popularly shared across social media and other platforms;

Raise engagement by adding value to traveler experiences by giving them authentic, curated food choices and stay requirements.
Overall, by prioritizing travelers and their experiences and encouraging them to explore better and more, Airbnb increased engagement, brand recognition, and revenue from bookings and other related services.
2. Burger King's "Moldy Whopper" campaign:
Burgers are often stereotyped as part of an unhealthy lifestyle, and Burger King wanted to change that thinking by promoting the lack of artificial preservatives in their burgers.
This campaign included TV commercials as well as print ads featuring time-lapse footage of their popular Whopper burger slowly decomposing over a time period of 34 days.
You can take a quick look here: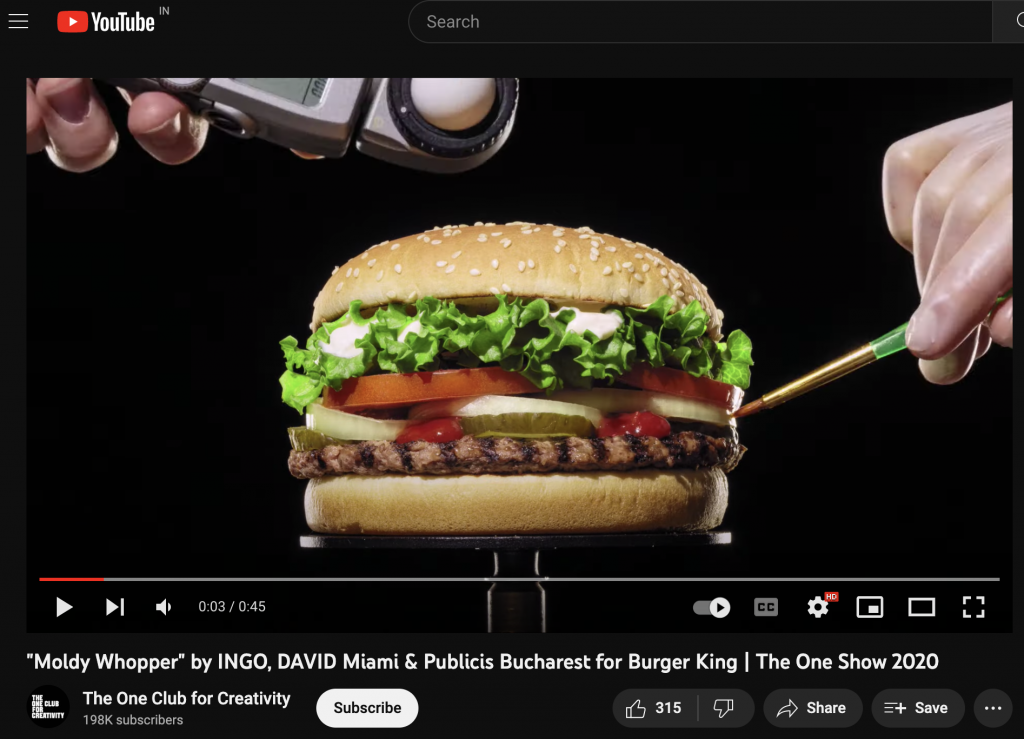 Source: https://www.youtube.com/watch?v=f9B9HGQsx0k
What was awesome about this campaign?
The "Moldy Whopper" campaign:
Promoted transparency and trust between customers and this corporate burger chain by demonstrating the quality and freshness of their staple product;

Helped Burger King stand apart from their competitors who were supposedly using harmful artificial preservatives in their products;

Reinstated Burger King's position as a brand committed to all things natural and sustainability in general;

Generated a significant amount of social media attention and online buzz and interest about the brand;

Sparked conversations about the use of harmful additives and preservatives in fast food in general.
Needless to say, we're not surprised at how this brilliant helped Burger King look like a hero while significantly multiplying customer engagement on the one hand and driving sales on the other.
3. Nike's "You Can't Stop Us" Campaign
Nike's 2020 "You Can't Stop Us" campaign was a masterclass in creative marketing for brands worldwide. More than just a video commercial, it aligned with Nike's overall broader messaging of unifying the world through sport while inspiring and empowering people worldwide to pursue their goals and dreams, regardless of the obstacles they may face.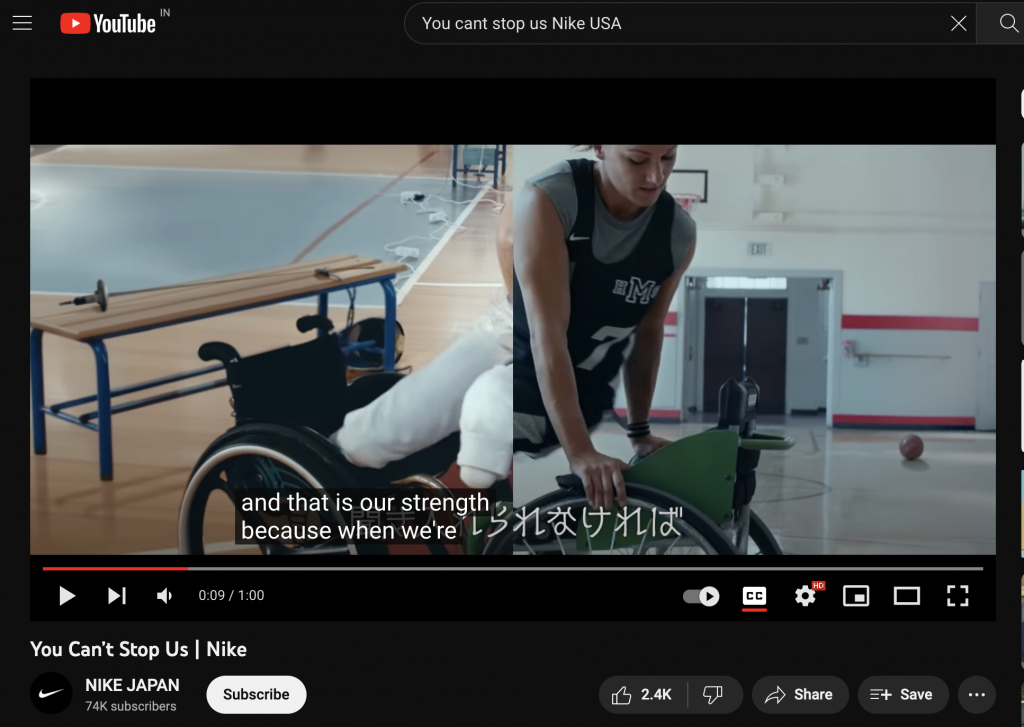 Source: https://www.youtube.com/watch?v=GbQomqb28os
Nike's "You Can't Stop Us" campaign showcases split-screen footage of athletes from diverse backgrounds participating in various sports, intending to demonstrate how sports can unite people and inspire resilience, even during challenging times.
What was awesome about this campaign?
Nike's "You Can't Stop Us" campaign was successful in:
Generating emotional connections with customers by tapping into shared experiences and values;

Increasing customer engagement and loyalty through social media attention and buzz on the web;

Aligning the brand with positive emotions and values, which increased customer loyalty and ultimately drove sales and revenue

Highlighting Nike's commitment to supporting and empowering athletes from all levels.
Long story short, Nike's "You Can't Stop Us" campaign successfully connected with customers emotionally, drove engagement and sales and demonstrated the power of values-based marketing in building a loyal customer base.
4. Apple's "Behind the Mac" Campaign
What was this?
Apple's "Behind the Mac" campaign is an incredibly captivating video series featuring a vibrant mix of individuals, such as musicians, photographers, scientists, and entrepreneurs, who all utilize Mac computers to power their work and creativity. 
The campaign, featuring personal stories and insights from real people, highlights Mac's unparalleled versatility and power, positioning it as an essential tool for any professional looking to unlock their full creative potential.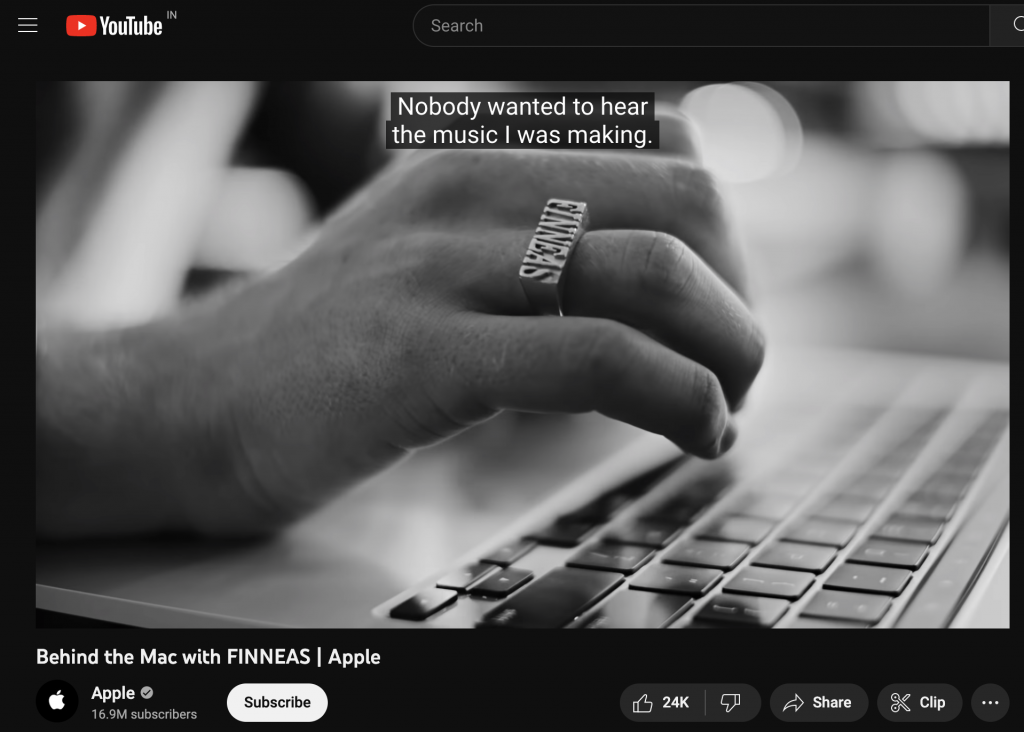 Source: https://www.youtube.com/watch?v=RUEtUaDcH2U
What was awesome about this campaign?
Apple's "Behind the Mac" campaign:
Strengthened Apple's brand identity as a supporter of creativity and individuality;

Positioned the Mac as an essential tool, boosting its appeal for creative professionals and enthusiasts;

Highlighted Mac's versatility and power;

Created an emotional connection with audiences through personal stories and insights;

Increased engagement and loyalty towards the brand.
Overall, this campaign further solidified Apple's position as an innovation leader in the tech space, clearly repeating that they're their own competition, and no one else comes close.
5. Spotify's "Wrapped" Campaign
What was this?
Originally launched in 2015 and now one of its biggest annual marketing campaigns, the "Wrapped" campaign is an annual event by Spotify that offers users personalized insights into their listening habits over the past year.
Presented in an interactive, engaging format, users are provided with a summary of their top songs, artists, genres, and other unique data points that reflect their unique music taste. 
What's more, users can share all of this data, including the number of hours spent on Spotify this year and even the number of times you've played your favorite track, over social media easily with just a single click.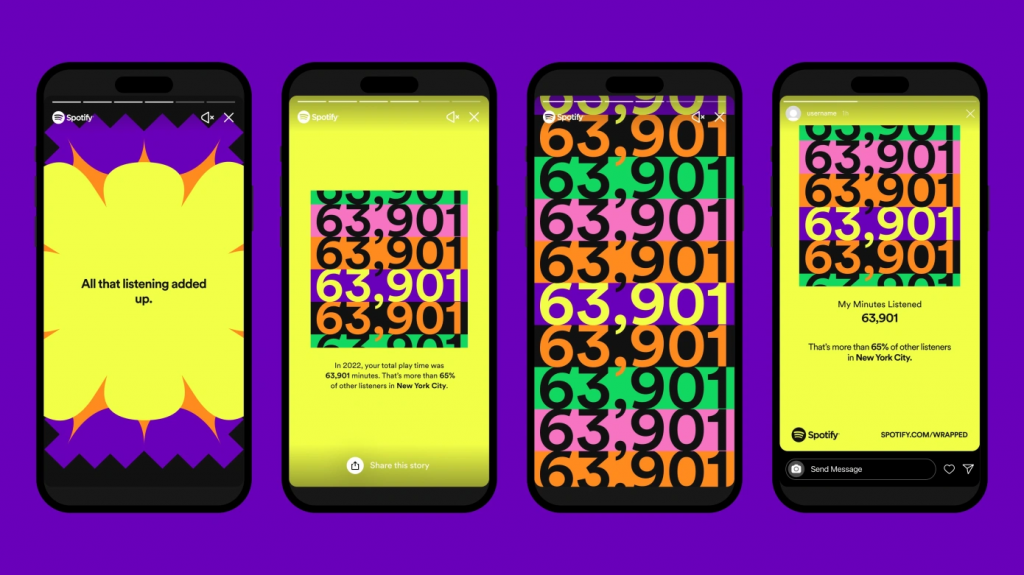 Image Source: https://techcrunch.com/2022/11/30/spotify-wrapped-2022-arrives-with-new-features-like-your-listening-personality-plus-40k-artist-messages/
What was awesome about this campaign?
Spotify's "Wrapped" campaign:
Made it about the user than about their product or its latest features;

Offered a fun and nostalgic way to reflect on your time spent with one of your favorite pastimes over the past year;

Strengthened Spotify's identity as a platform that celebrates tastes, no matter how unique they are;

Increased engagement, brand loyalty, and continued usage;
If connecting with your users at an emotional level isn't a growth hack, we don't know what is; and Spotify did it with aplomb.
Making These Creative Marketing Campaigns Even More High-Performance
Wondering if there's a way to get even more sales, revenue, and ROI from blockbuster campaigns like these?
Welcome to the "backend" world of email marketing, where you can make it rain sales without spending an extra dollar on advertising or customer acquisition.
Let's walk you through how each of these brands might have used email marketing campaigns to their advantage:
1. Airbnb's Neighborhood Guides Campaign
Sending personalized emails to past guests recommending local experiences based on their past bookings;

Using

email newsletters

to highlight new Neighborhood Guides and promote them to subscribers;

Emailing limited-period special discounts for local activities or restaurants to incentivize bookings.
2. Burger King's "Moldy Whopper" Campaign
Sending promotional emails highlighting the company's commitment to preservative-free food;

Using emails to showcase the behind-the-scenes process of creating a "Moldy Whopper";

Offering discount coupons for FREE Whoppers to encourage repeat visits.
3. Nike's "You Can't Stop Us" Campaign:
Sending laser-targeted emails to customers based on their recent purchases;

Using emails to highlight the emotional connection created through the campaign and encouraging engagement on social media;

Offering exclusive discounts on Nike products to email subscribers only to boost sales by rewarding loyalty.
4. Apple's "Behind the Mac" Campaign:
Leveraging personalized email campaigns based on their past purchases to recommend relevant accessories from time to time;

Including links to "Behind the Mac" video series and encouraging them to engage and share it within their professional networks and friends & family circles;

Using email campaigns to highlight Apple's commitment to privacy and security, unique features, and benefits of Mac computers.
5. Spotify's "Wrapped" Campaign:
Using emails to bring the reader's attention to personalized insights and data that encourages them to use the app even more;

Sending playlist recommendations to users based on their past listening habits;

Offering exclusive discounts or promotions for premium subscriptions to email subscribers.
We could go on and on, but you get the point about email marketing and its high ROI impact, even on already successful campaigns.
Email marketing can be a powerful add-on to your existing marketing strategy, and it doesn't have to be difficult or expensive. By choosing an affordable and user-friendly email marketing tool, businesses can streamline their email campaigns, save time and resources, and drive even greater engagement and revenue. 
Conclusion
As evidenced by the content marketing examples above, to leverage the power of creative marketing campaigns fully, businesses need to adopt an open-minded and creative approach to their marketing strategies and campaigns. 
By embracing creativity and innovation in their content marketing strategy, businesses can:
Differentiate themselves from competitors;

Build brand credibility and trust;

Drive long-term success.
Industry and niche no bar, with the right tools and creative strategies, businesses can leverage the power of creative marketing campaigns and email marketing to drive success even in competitive markets.
Skirmantas Venckus is a writer by day and reader by night. He hates talking about himself in the third person. He is also the growth hacker at Sender.net – the email marketing provider that is focused on user-friendliness, affordability, and utility. Linkedin: https://www.linkedin.com/in/skirmantas-venckus-8ba16983/