Please 'configure' your messaging buttons on the setting page.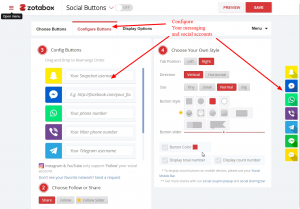 Your website visitors will need to install a QR code reader on their mobile phone to read your code and message you on their mobile device.
Your customer must also have the messaging app installed on their phone to message you via Whatsapp, Messenger etc.