Use Countdown Timers to Increase Your Sales
.
Spur your visitors to take action. Countdown timers are an effective way to get your customers to purchase and check out your special offers. Timers are available on our popup, slider, header bar and page builder tools.
There are multiple ways to get your customers to act. Get more promotional ideas here. 
Multiple Timer Options: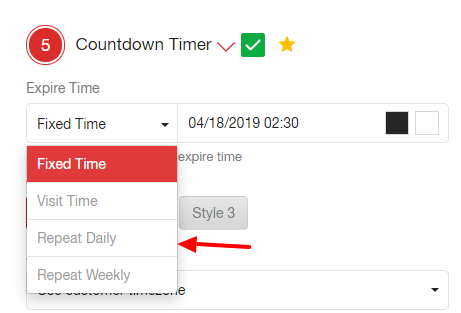 You can select from multiple options when displaying your countdown timer.
Fixed Time: Set a Fixed Time in the future when your promotion ends. The tool will automatically turn OFF when the timer reaches zero.
Visit Time: Set a duration of time to begin when your customer visits your website. Ex. Act Now. Offer Ends in 10 minutes.
Repeat Daily/Weekly: You can also set a set time to reset every day or week. For example, sales ends at midnight. This will spur your visitors to take action.
Multiple Styles of Timer to Choose From.
There are multiple timer styles to choose from. Match background and number colors to your website too.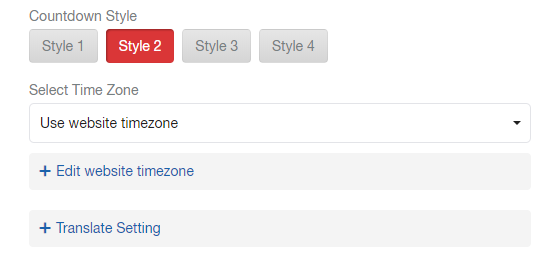 Set Time Zone and Translate Settings: 
Set timezone (yours or your visitors) for your promotion to end.
Translate days, hours, minutes, seconds to your preferred language in your advanced settings.
Add Multiple Timers to Your Website: