Shopify Form Builder – Create Beautiful Responsive Forms
Contact Forms are an essential Shopify tool for your customers to contact you, ask important pre-sale questions, follow up questions and to place multiple orders.
Zotabox provides a responsive, flexible contact form builder that is perfect for your Shopify store. Your visitors can contact you via a custom icon, tab, link or embedded contact form.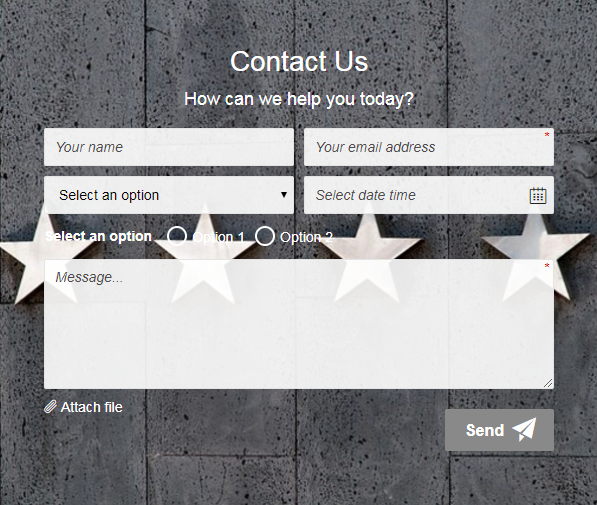 Our form builder automatically responds to different screen sizes to professionally present your Shopify store to your visitors.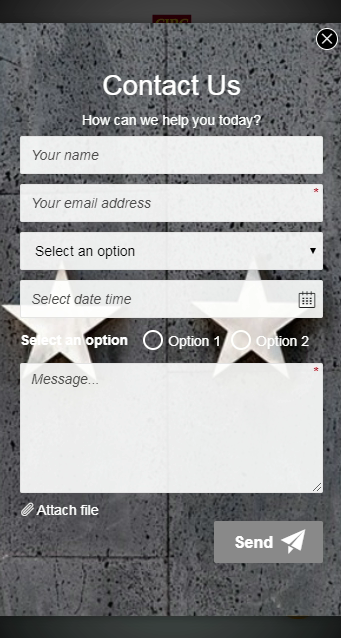 Speed Up Customer Response Time:
Save valuable time by asking your visitors important relevant information upfront such as clothing size, preferred delivery time, color etc. This will reduce back and forth emails and the chance your visitors will go somewhere else to buy what they are looking for.
Additional Features of your Shopify Form Builder:
Our Shopify form builder is very flexible, customizable and can meet most merchants needs now and in the future. You can:
Add custom background images for a professional look
Add multiple custom fields to meet your needs such as:

Text Fields
Multiple Choice Fields
Date/Time Fields
Drop Down Fields
Radio Buttons

Optional subject and message fields
Option to attach 5 files up to 5 MB each
Add cc/bc fields
Save contact form data for 90 days
Auto Response
Auto Redirect to thank you page
 
Add Multiple Departments:
Set up separate departments on your contact form for your visitors to choose from with different email recipients to speed up customer service and get emails to the right person right away.
Flexible Display Options for your Contact Form Builder including:
Display on certain pages (or to certain countries) only
Tab or no tab
Display on tab click, immediately, exit, after time or scroll down page
Minimum screen size
Open contact form with custom link on your site
You can easily add multiple contact forms to the same website (each with different display options)
Link Each Form to a Different Email List:
You have the option of automatically adding your new email contacts to email lists in Shopify, Mailchimp or other email service providers and link separate contact forms to different email lists.
Note for Shopify Merchants: You can use Zotabox to simultaneously add emails to BOTH your Mailchimp and Shopify accounts at the same time.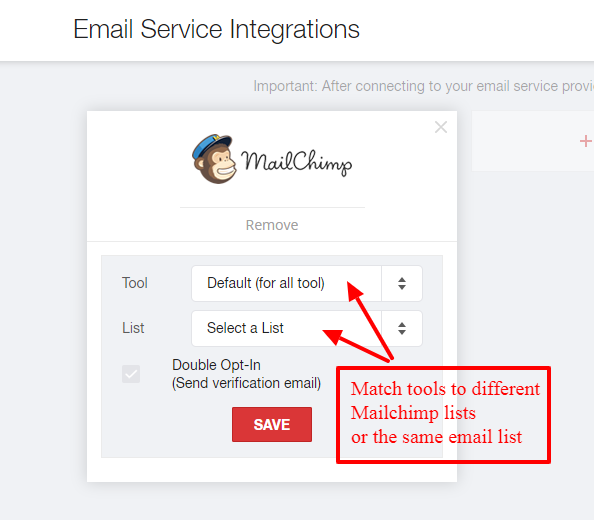 Embed our Contact Form in a Shopify Page or Link:
Shopify users can easily embed our contact form in a page or open with a custom link on their site.
Extra Zotabox Features:
Zotabox also has 20+ other promotional sales tools to increase your website sales including 4 tools to quickly increase your email subscribers already included in your Zotabox package.
Add Zotabox to Your Shopify Store Today
Quickly add a Shopify Form Builder (and 20+ more promotional sales tools) to your website today. Install our Shopify app and display your contact form on your website in seconds.
Install Shopify Contact Form Builder App Now