Increase Your Mailchimp Email Subscribers Fast
Add more email subscribers to your Mailchimp lists with 5 highly effective email capture website tools in one Zotabox package.
You can link each email capture tool to separate Mailchimp lists. Use our powerful display options to segment your customers into different email lists (or the same Mailchimp list) .
You can also add optional countdown timers and coupons to entice your website visitors to subscribe.
Add multiple responsive header bars, popups, sliders and landing pages to your website easily.
Your header bar is one of the most popular ways to rapidly increase your website lists.
Create a compelling offer such as 20% their first purchase, free gift or a monthly contest to spur your visitors to enter their email. You can get more promotional ideas for your header bar here.
You can choose to display on all pages or select pages only or to all visitors, new visitors or returning visitors.
Customize the color, font, position and size of our responsive header bar. (Custom CSS also available).
Add an optional name field, timer and coupon code after subscriber enters their email.



Responsive popups are an effective way to get your visitor's attention. Give them something in return for the email such as a one time coupon (via email or using our tool) or enter them in a contest for a desirable prize. Do you have expertise in your field? Create a blog or newsletter sharing your knowledge with your visitors and get their email address in return.
Our responsive popups can be set to display:
Immediately
On Exit
On specific pages only
When scroll down the page
After a few seconds
You can add multiple popups to the same website (and link to separate Mailchimp lists if you prefer). This way you can target visitors to specific pages with custom offers to increase your conversion rates.
Add an Optional Name Field, Countdown Timer and Background Image to our responsive popups.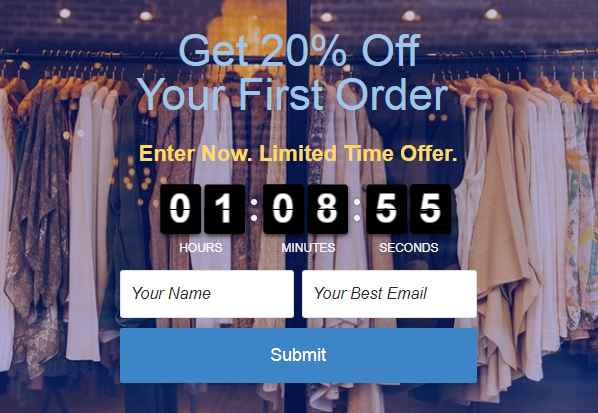 A responsive slider is great to add to individual pages to target customers interested in specific products. You can use our display options to display sliders on specific pages or when your customers scroll down a page.
Add your own custom background image and display coupon code after your customer enters their email.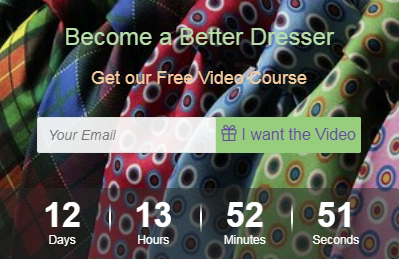 Create new landing pages and integrate with Mailchimp quickly and easily with our landing page builder. Link to your landing page from your website or paid ads etc. This is an effective way to target your customers with a specific promotion.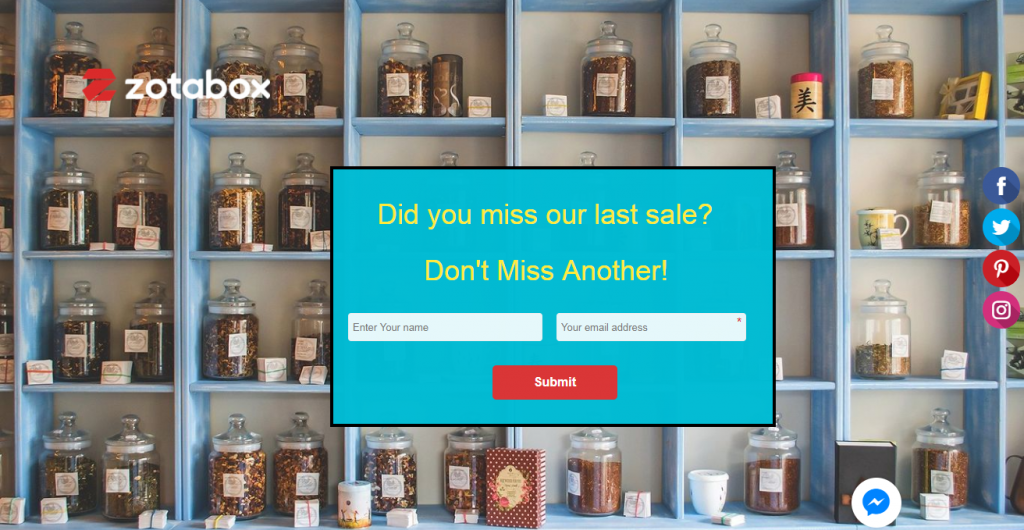 If your customer uses our responsive contact form to contact you can also automatically add their email to your specified Mailchimp list. You can add contact form users to a 'soft email list' for automatic follow up and introduction to your products and services.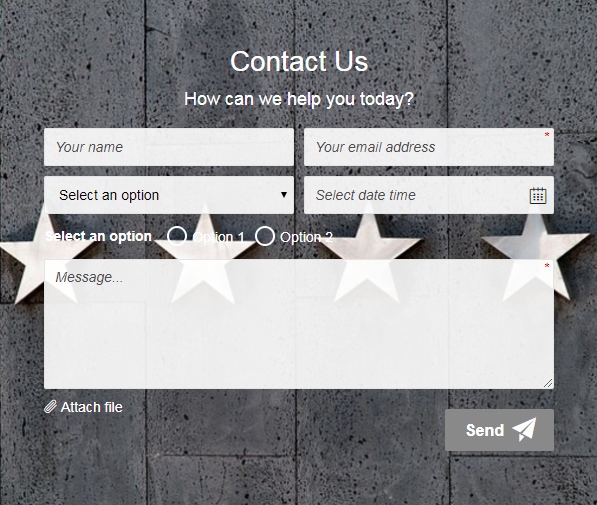 Target Your Visitors with Multiple Email Capture Tools
Add multiple popups, header bars etc to the same website. Scroll over your setting page title bar to add another tool. You can add up to 10 header bars, popups, sliders etc to the same website. This allows you to target your customers more effectively.

You can add different tools for different pages (or groups of pages) with different relevant messages (and link to different Mailchimp lists if you want).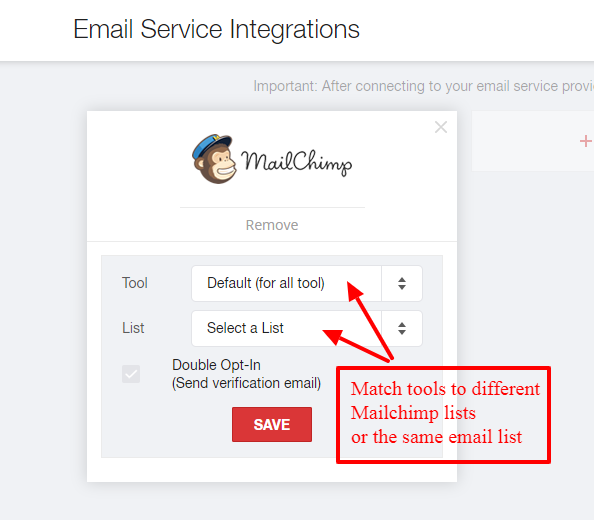 Extra Email Capture Features
Optional name fields
'I agree' checkboxes and
Autoredirect options for your email subscriber tools too.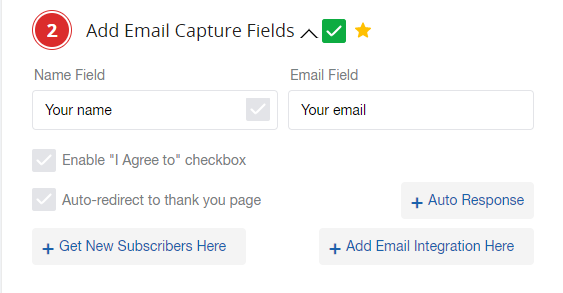 Add Zotabox to Your Website Today
Install any Zotabox app or plugin to customize all Zotabox tools on your website. We have integrations with Shopify, Big Commerce, WordPress and other platforms (please create a Zotabox account when manually embedding our code or to use another ecommerce platform).
Note for Shopify Merchants: You can use Zotabox to simultaneously add emails to BOTH your Mailchimp and Shopify accounts.