To remove the 'guest' option inside your Messenger Chat, please open your Facebook fanpage 'settings.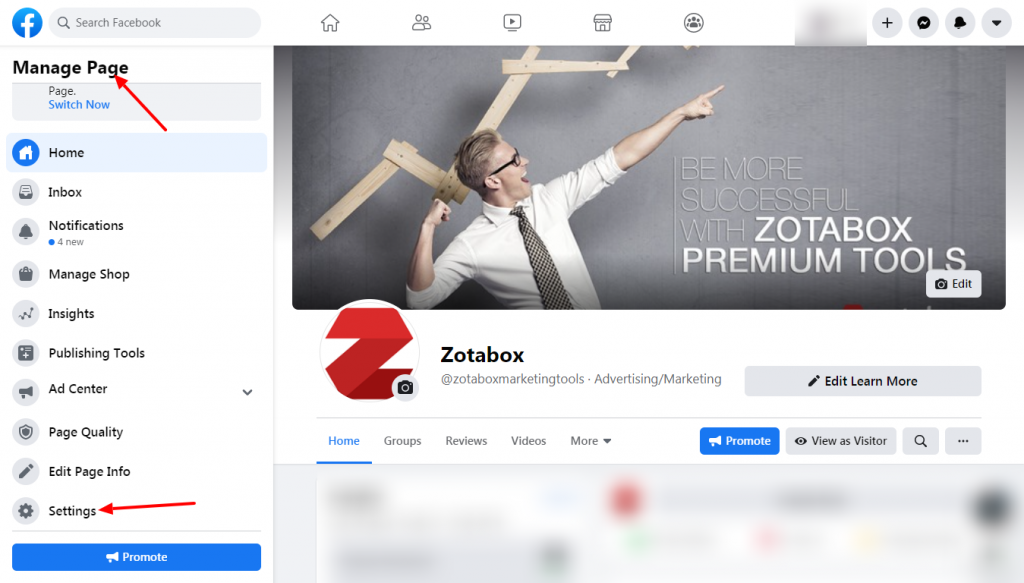 2. Go to "Messaging', 'Add Messenger to your website', 'Get Started'.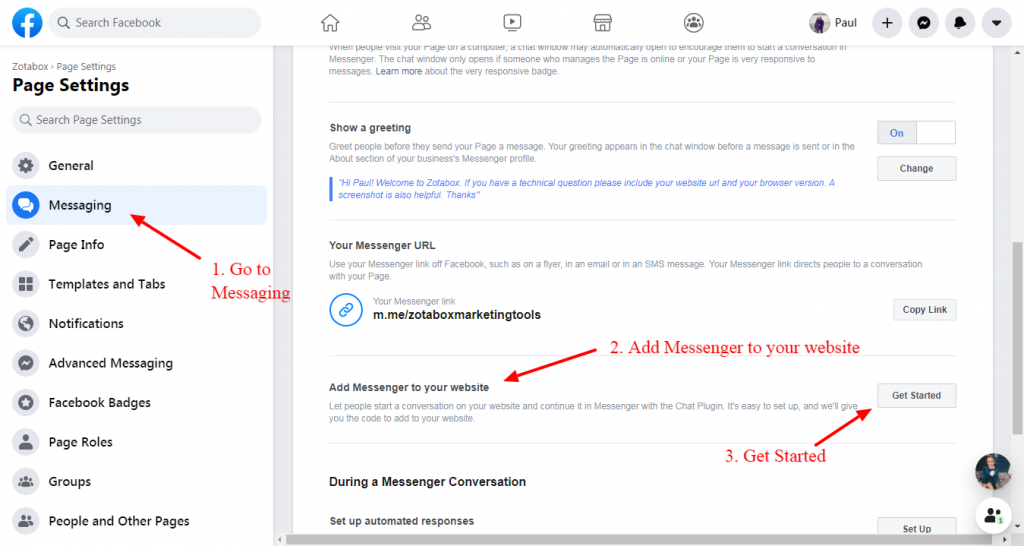 3. Choose 'Turn OFF Guest Mode Status, then click 'Next' 2 times, then FINISH.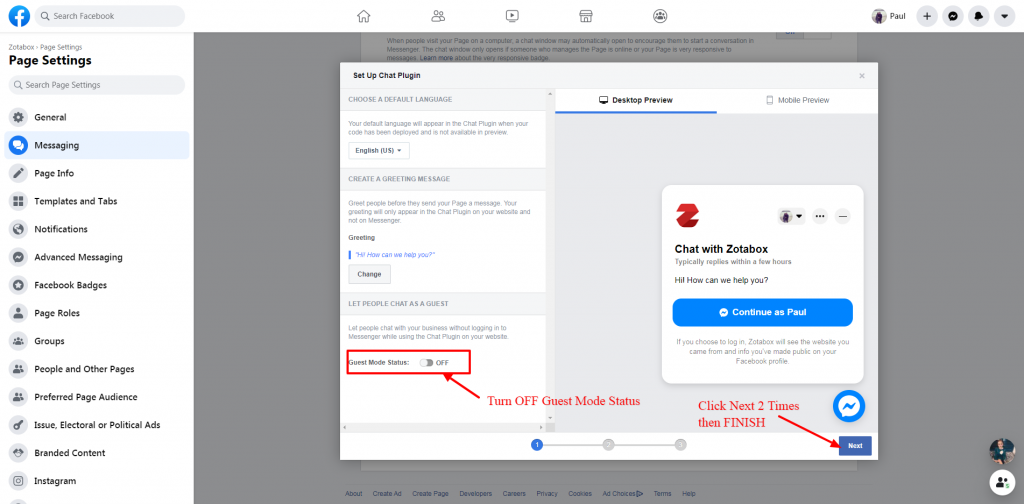 4. Refresh your website where your facebook chat appears.
You can add /#zbrefresh to your website url to refresh website. (Ex. https://yourdomain.com/#zbrefresh).
5. Please enjoy your 20+ tools included in your Zotabox package. For promotional ideas for your website, click here.